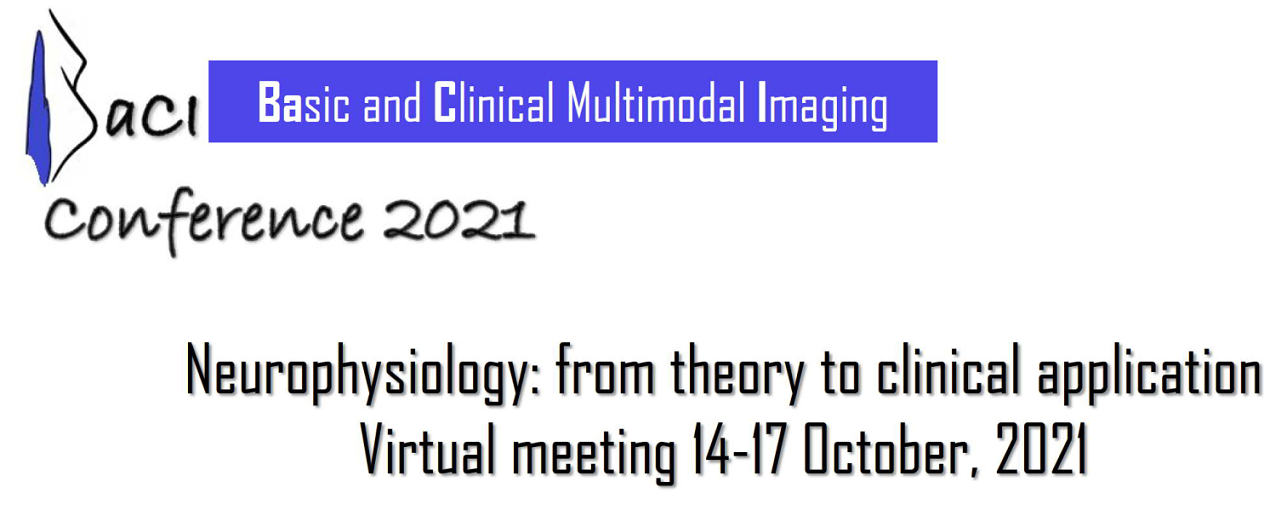 We are pleased to announce the 5th BaCI International Conference (October 14-17, 2021)
that will go virtual. The virtual conference will be a platform for the encounter of multimodal imaging with clinical challenges, as well as for an update on methodological advances in the field.


We will facilitate to our best the participation of researchers from many countries worldwide.
There will be a number of keynote lectures with renowned speakers, satellite symposia and training courses, and the poster session where participants will be able to present their own research.


In addition, the BaCI 2021 programme will include an early-career section to favor the active involvement of early-stage researchers in planning lectures, symposia, and workshops.
SIGN UP FOR OUR NEWSLETTER (Yahoo mail addresses don't work)